Baojun 630
Last Updated: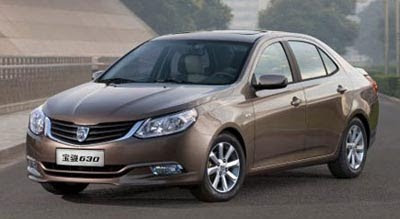 Yet another Chinese brand.
Of some interest, because GM is actually involved.
The brand was created by GM and SAIC as a low cost alternative to other GM brands for the Chinese market.
So this will be cheaper than the cheapest Chevrolet sold over there.
Considering this, it actually doesn't look too bad, for a super cheap sedan.
They are planing on selling about 100 000 units a year.
The car is based on the "old" Daewoo Nubira platform and is powered by a 1.5 or 1.8 Liter engine.