Kia Sportage Test Drive
Last Updated:
I think the new Sportage is one of the very best looking compact SUVs out there.
From about every angle, it displays personality and a mature design.
I am not too crazy about the wheel design on the EX version I was driving.
But it is more a matter of taste…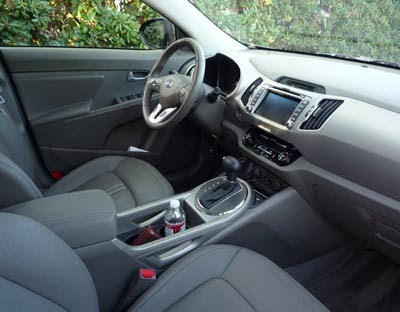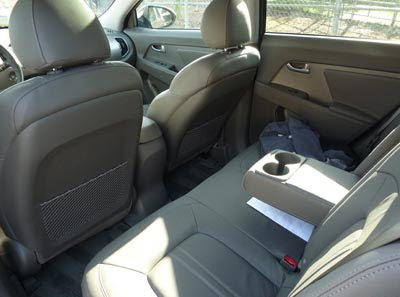 -HOW IT IS INSIDE.
The interior is also very nice.
Maybe not as interesting as the exterior, but miles ahead of the CRV and RAV4.
I would say its main competition would be the Mazda CX-7.
Most plastics used are of the hard kind. But they do not feel or look cheap at all.
I was not a fan of the rather dark grey interior where everything is the same color. Except for some small glossy black areas on the console.
I think a lighter grey, or a black/grey 2 tone would be classier.
Black is available, but no tan.
The stereo, as usual in recent KIAs sounded great, but again, the iPod plug is in front of the automatic shifter, leaving the iPod exposed.
And the center armrest wasn't adjustable.
otherwise, it is a roomy, pleasant, modern and well put together interior.
Some people here were asking about visibility. Especially through the rather small rear window.
It was never a problem for me while I was driving.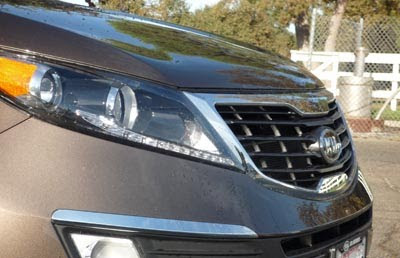 _HOW IT DRIVES.
-Ride.
The ride is on the firm side.
The new Sportage is really trying to feel sporty, and a firm ride is what you get.
But it is never really too much. I always thought is was comfortable, and my passengers never complained.
It also always feels very solid.
Although a bit of road noise filters in at freeway speed.
But again, not that unexpected in a sporty car.
-Steering.
The steering is also quite firm.
With that Nintendo feel that I'm not too crazy about. It also felt a bit twitchy, nervous at first.
But I must say, I did get used to it after a day or two. And really had no problem with it after.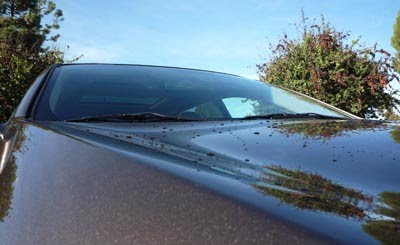 -Engine.
The 2.4 Liter unit was familiar, as I have driven it in the Forte before.
As usual, it is quiet and produce more than enough power for the Sportage.
My test unit was an AWD model, rated at 21 City and 28 HWY.
During my week of driving, the best I got in the City was 18 MPG. Not that greatl for a 4 cylinder compact SUV.
But I bet you could squeeze an extra 2 MPG by driving the FWS version.
It was better on the freeway where I got 31 MPG.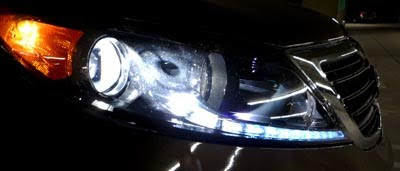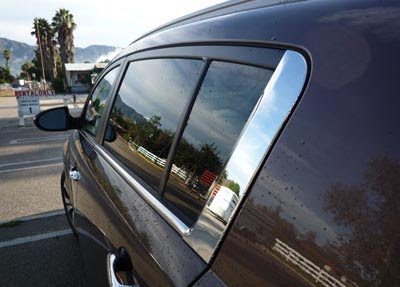 -SO???
No car is perfect, and the sporty side of the Sportage is not for everyone.
But I really like it.
It always feels sporty, but never uncomfortable. It feels quick, agile and quite refined.
It is pretty amazing to see the difference with the previous generation.
I would definitally recomend it as an alternative to the Mazda CX-7.
It doesn't feel as much as a "mom's car" as the CRV.
The EX AWD I was driving was loaded with Navigation, double sunroof, leather etc… And retails for $29 990.
Which is quite expensive. Until you price the competition…
A similar CX-7 is about $3500 more.
The Kia is about $800 less than a loaded CRV with no Panoramic roof option available.