Landwind CV9 Euro NCAP Crash Test
Last Updated: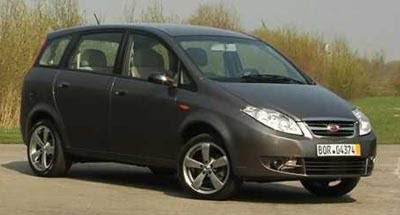 This small Chinese minivan gets only 2 stars.
A better score than what they used to get a couple of years ago.
But still. Much worse than the average car tested.
They have started selling the CV9 Minivan a few months ago in the Netherlands. Where it costs almost half the price of an Opel Zafira.

This is the same test, 5 years ago, with the Opel Zafira.
Quite a difference.
5 years ago!
An all new Zafira is due very soon.