New 2012 Beetle illustration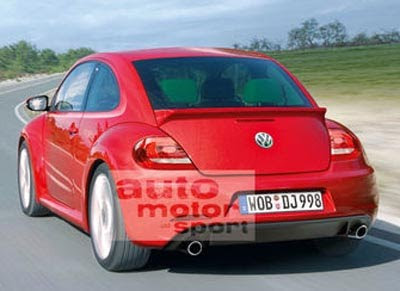 This is the most realistic illustration so far.
Having seen the real thing myself, I can tell you it is almost perfect.
-The car I saw in person did not have a spoiler.
-And the double exhaust was on the left. Not left and right.
-The real lights are pretty much correct. Exept the lower part starts where the lower trunk opening is.
-And the lower part of the door had a horrible looking plastic piece . The ones doors used to have to protect from small dings.
Which does look horrible on the real car. This illustration does not have it.