New Alfa Romeo Giulia
Last Updated: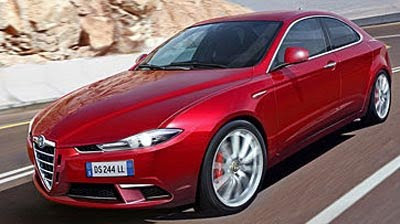 Fiat has pretty big plans for Alfa Romeo in the US.
The all new Giulia sedan and wagon will be competing with models like the Audi A4, Acura TSX in the US.
This is still just an illustration, but it is easy to guess that an Italian designed mid sized sport sedan could easily look better than the competition.
Other plans include a 5 door version of the small Mito Hatchback, currently sold in Europe as a 3 door hatch.
And the new 5 door Giulietta is supposed to come over here in 2014.
That year, Alfa is planning to sell about 85 000 cars in the US.
We'll see…