2011 Ford Territory
Last Updated: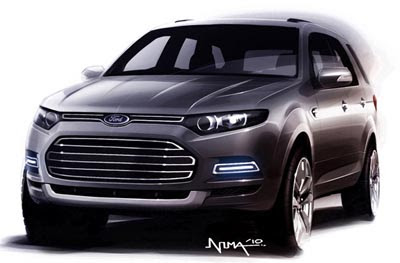 The Territory is an Australian Ford model. Not sold in the US, so don't get too exited.
The current model is based on the RWD Falcon platform, not the Explorer.
I am not sure if this is a revised version of the current one, or an all new model.
Maybe a new design on the same platform, or it could also be based on the new US Explorer.
Who knows…