2012 Alfa Romeo Giulia
Last Updated: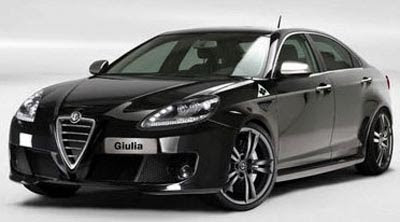 Even thought this is still just a computer illustration, it does look really good.
Alfa's new sedan is supposed to come out next year and do battle with the Audi A4 and other premium Euro sedans.
It is supposed to be coming over here as well.
And the same platform could be used for the 2013 Chrysler 200.
We'll see….