2012 Chevrolet Colorado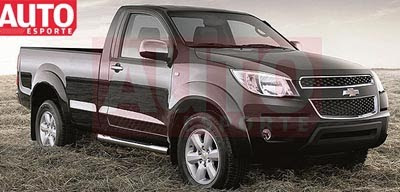 An all new Colorado/S10 is coming out an about a year from now as a 2012 model.
But, just like the new Ford Ranger, we won't be getting it.
It will be mostly for the south American market, where it will compete, among others, against the VW Amarok.
I just wonder if "compact" trucks will eventually make a comeback in the US.
Maybe when gas hits $4 a gallon, or more,