2012 Mazda MX-5/Miata illustration
Last Updated: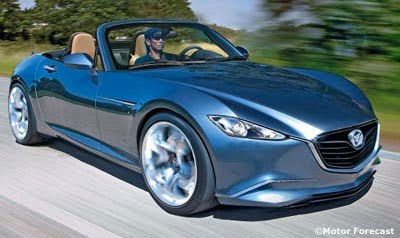 This is the 1st illustration of the next Miata I see using the design language from the new Shinari concept.
So it might be closer to the real thing than we think.
Mazda has said the Shinari will be their new design language from now on.
I saw the Shinari concept in person and it does look great. As a next Mazda6.
Not sure the big mouth looks as good on a small 2 seater sports car though…