2012 Mitsubishi Colt
Last Updated: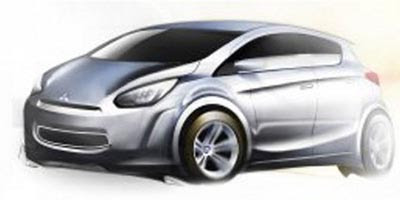 I know, it looks like a rendering done by some 14 year old learning his new computer.
But this is actually from Mitsubishi.
Let's just hope the final car will look a bit, more professional…
The last 2 generations have not been sold in the US.
But this one is rumored to end up over here.
Mitsubishi does need something. Anything.
And they need something that stands out.
But from this illustration, it doesn't look like the next Colt will do the trick.
In a sea populated by the Ford Fiesta, Nissan March, Mazda 2 and many others, I'm afraid this will end up being invisible…