2012 VW Cabriolet
Last Updated: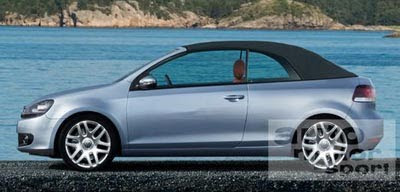 Still just another illustration. But VW has announced a while ago there will be a convertible version of the current Golf coming soon.
Not sure if it will be much cheaper than the 2012 Beetle Convertible (It should be, otherwise, what's the point)
And not even sure if it's coming to the US or not.
It seems that in its attempt to take over the world, VW is trying to fill every single market possible.
Except, we still won't get the Scirocco….