2013 Ford Coupe?
Last Updated: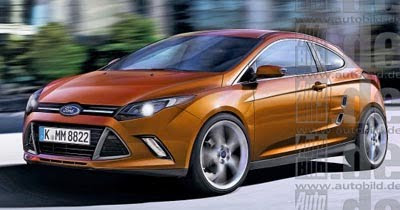 Ford might be showing a new coupe concept based on the 2012 Focus at the upcoming Detroit auto show.
A good idea.
There are even rumors going around that it could get the old "Capri" name.
Instead of just Focus Coupe.
This illustration is just an idea of what it could look like.
It would compete in Europe with cars like the Renault Megane Coupe and upcoming Astra Coupe. While here it would do battle with the new 2012 Civic Coupe and Scion Tc mostly.