Another picture of the new Hyundai Azera
Last Updated: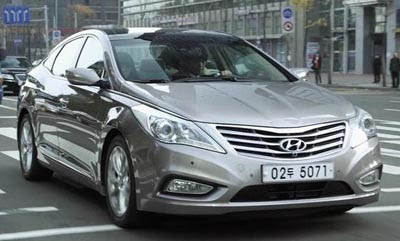 It will get a 3.3 Liter V6 with 286hp in the US.
Enough to compete.
But also, I think, enough to compete with the Genesis V6…
Again I am not really sure if it's a good thing.
The Genesis starts at $33 000.
While a loaded Sonata Turbo is almost $30 000.
Not a lot of room for another sedan….
(more info if you click on the title)