Nissan 370 Z test drive
Last Updated:
Although I still think the previous generation was a better and more original design, the current Z is quite a good looking car.
With a really strong presence on the road.
It does look the part of the sports car that it is.
My test car had the Sports package which include a set of gorgeous 19 Inch "Ray Forged Wheels".
The interior is an improvement in quality and looks over the previous generation.
The car I had for a week did not include navigation. So the space where it would fit was actually a quite convenient storage area.
The seats are very comfortable and supportive. Visibility is OK up front, even with the long hood.
But the sides can be pretty claustrophobic.
The base stereo has "only" 4 speakers, but sounded really good.
I guess it doesn't take that much to fill up a small 2 seater cockpit.
But I did miss the bluetooth, which is standard in much cheaper other Nissan models.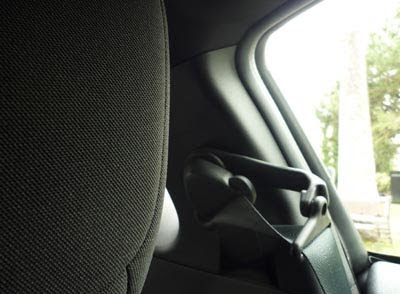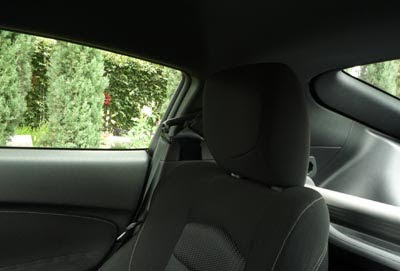 And, as you can see on these 2 pictures, visibility is pretty bad when you turn around to look behind you.
The side windows behind the doors are 100% useless.
I guess you do get used to it, and other sporty cars don't even have these windows (Like the Miata).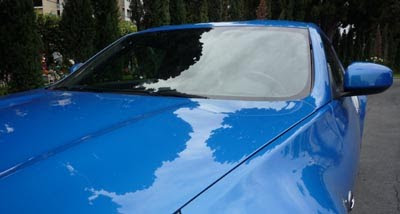 -THE DRIVE.
-Steering.
The steering is sports car tough. Which is good. Accurate and very strong, but can bee twitchy at times.
It's a car you need to drive and be aware of when you do.
Which is good.
-Engine.
The familiar Nissan V6 feels powerful. But with 302hp I was expecting more from a stop.
The Hyundai Genesis Coupe I drove a few months ago felt quicker.
The Z is rated at 18 City and 26 HWY. I got 17City and 29HWY.
Which is actually pretty decent for such a powerful car. And similar to what I got with the Genesis.
-Ride.
The ride is… Very firm. As it should be for this car. Especially with the 19 inch wheels.
But the structure is very solid and it never felt too harsh for me.
Again, similar to the Genesis Coupe.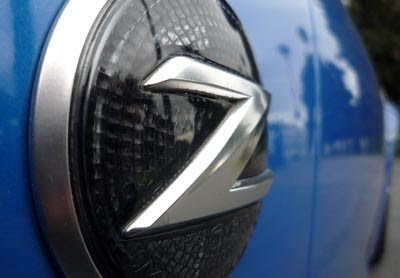 -SO???
The 370 Z is a great sports car.
But its main problem right now is the Hyundai Genesis Coupe 3.8L V6.
The Z I test drove was $34 605. Which includes the $3000 sports package.
A similar Genesis Coupe V6 track is about $31 000.
But, the Hyundai includes everything. That means a high end stereo (with bluetooth), sunroof, leather seats and navigation.
Plus, the Hyundai has 2 more seats.
Personally, I think the Genesis coupe looks at least as good as the Z.
It is as fun to drive, a little bit more comfortable, has a better warranty.
And costs about $10 000 less than a loaded Z with sports package and navigation.
The Nissan 370 Z is a great car.
But I would go with the Genesis coupe myself.
And save a lot of money …