2011 Chrysler 200 Convertible prices.
Last Updated: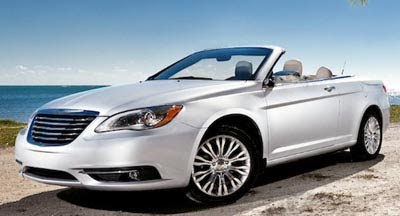 The base model will start at $27 200.
Pretty much similar to what they were charging for the base Sebring convertible.
But…
It comes with a 2.4 Liter 4 cylinder engine. And the Chrysler engine is not the smoothest around.
For about $300 more, you get over 300hp with a V6 in the Mustang.
To get the V6 in the Chrysler, you'll have to order the Limited model for $32 000. Which also comes with leather and 6 speed auto.
In line with a similar Camaro Convertible.
I just think the 200 should have the V6 standard, or a better base engine….