2012 Smart ForFour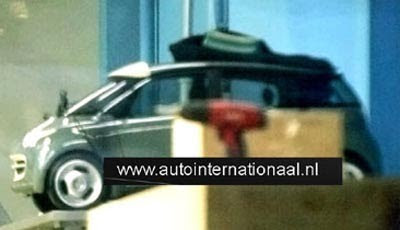 Seems like Smart is ready to try the four door idea again.
But this time, it looks more like a Smart.
Not sure if this is based on the next Mercedes A Class or a platform from partner Renault/Nissan.
It seems to have some kind of retro futuristic look to it.
Smart is in desperate need of something new. Anything. At least in the US where sales are now just a few hundred units a month.
Seems that everyone who wanted one already has one. And with only 2 seats, it's really not for everyone.
We'll see…