Cadillac CTS Sedan test drive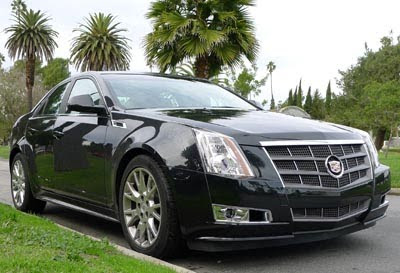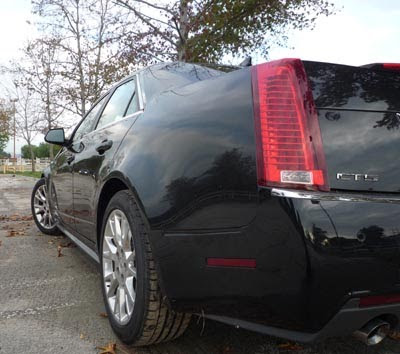 -LOOKS.
I always liked the design of the new CTS . Sure, it isn't as original as the previous generation.
Kind of like a chromed out grown up version of that first design.
But it's not cheap, and I think the 2nd generation looks more the part of a luxury car.
It has a great presence on the road, and looks good from about every angle.
Although I do think the front end is a bit busy. And seem to age more than the rest of the car…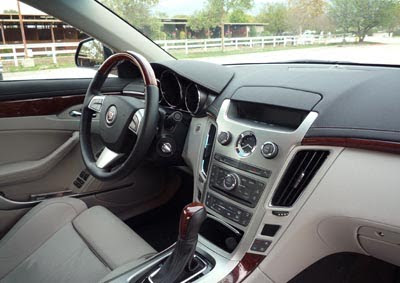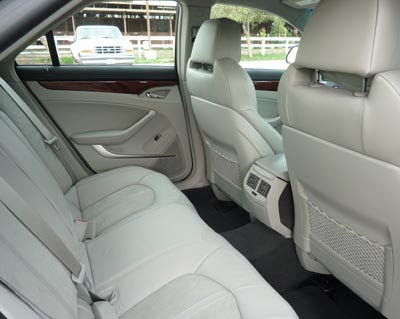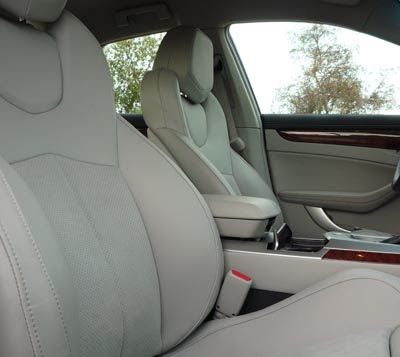 -INSIDE.
The interior is pretty impressive in many ways. The stitches on the dash look great.
Everything feels very solid and well put together.
The back seat is roomy and comfortable.
My car came with the Recaro seat option.
A very expensive option at $2 800. They do feel great, but I could never adjust the lumbar support properly.
It always felt like there was a bar across my lower back.
I can't really imagine the standard seats being bad enough to order $2800 worth of "better seats".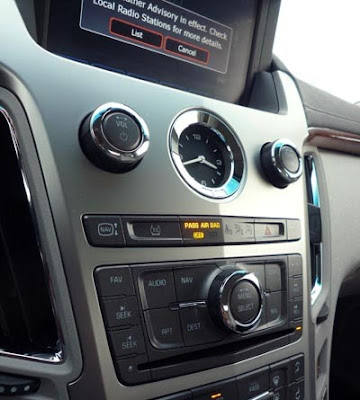 To my taste, the center console is a little too bright and busy. With too many textures and colors.
Switches should all be black not dark grey.
And it might just be time to retire the "all covered in plastic silver trim console" look.
Cadillac isn't the only one doing it. And they do a better job at it than most.
Still… How about some of the black finish from the CTS V.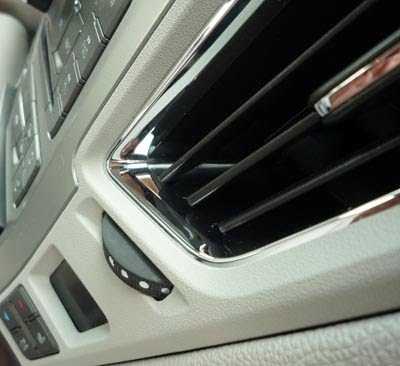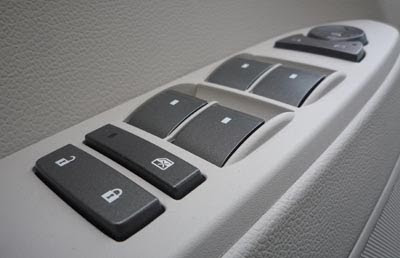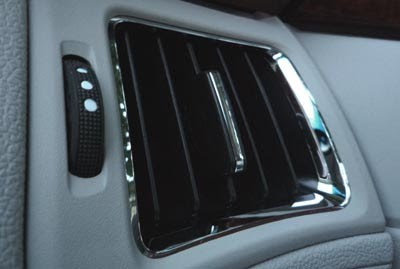 And there is a bit too much plastic chrome surrounding everything. Again, a bit too bright and flashy.
Not as classy as the new BMW 5 series interior for example.
But I realize these are details, and a matter of taste.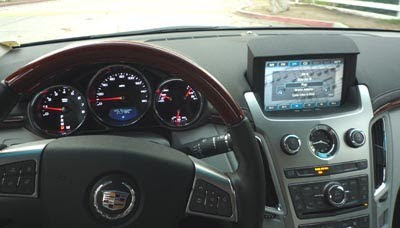 _THE DRIVE.
.Ride.
The ride is about as good as it gets. For me anyway. It is sporty firm, yet always smooth.
Even with the 19″ Summer Tire Performance Package fitted to my car.
The car feels heavy and very, very solid. Much more so than the Infiniti G37 for instance.
And also much more stable on the freeway.
.Steering.
The steering is sportier than the old Cadillac image would let you think.
And it has a great feeling at any speed.
.Engine.
The 3.6 Liter was always smooth, yet sounded sportier than in other cars it is used. Like in the Malibu.
There is always plenty of power, but its not neck snapping. Again, quite a heavy car.
It is rated at 18 City/27 HWY.
Best I got in the city, driving pretty slow, was 16. And about 26 HWY.
Not very good numbers.
I guess that's what we get for 300hp in a heavy sedan.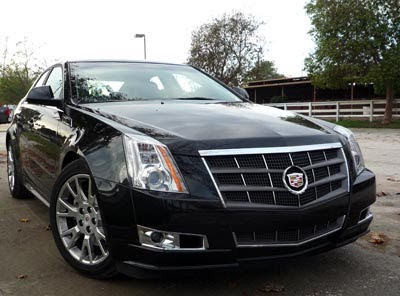 -SO???
The CTS sedan is a wonderful car to drive.
But its interior, although nice, lacks the high end feel of some of the competition.
It is more upscale than the G35, but not as good as a 5 series.
I do mention the 5 series because my test car came up to over $52 000. Including very expensive options, like the $2800 seats, the $2100 tire package and the $3300 Performance Luxury package.
Yet no sunroof…
The new 5 series starts at about $45 000.
I think the CTS does better when compared to less expensive cars, like the G37.
And you can get a very well equipped CTS sedan for much closer to $40 000.
But it is also threatened by the really good and roomier Buick Lacrosse.
The Cadillac CTS deserves a serious look for anyone considering a sport sedan. It IS a sporty rewarding drive.