Infiniti FX 35 test drive.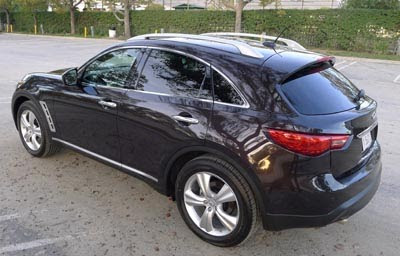 -OUTSIDE.

The second generation FX isn't all new, but it still looks great.

The front end isn't for everyone, but I think it looks both powerful original.
This, to me, looks much better than pretty much any of the competition.

It has a sports car feel to it that others just don't have.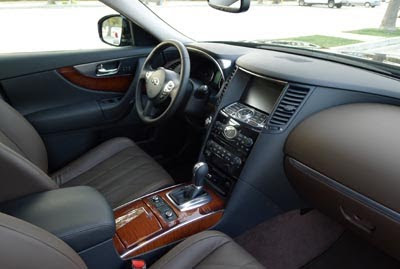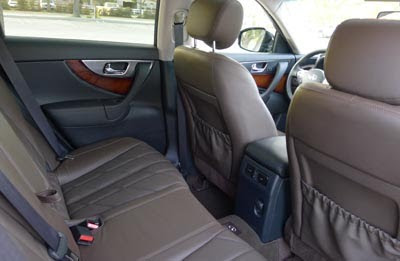 -INSIDE.

The great design carries on inside.

The interior of the FX is a big step up from the G37 series. Materials all seem of a better quality, and the whole thing feels much more expensive. Which, it actually is…
The Bose stereo sounds great, and the iPod interface is fast, and easy to set up. Same for the Bluetooth system.
The seats are very comfortable and roomy in the back.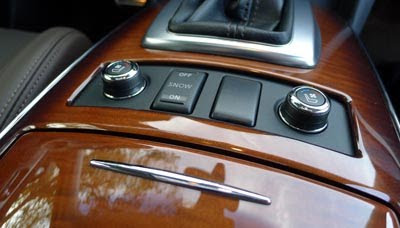 The only thing I am not crazy about is Infiniti's new wood finish. Where it is darker on the edges. It just looks like a cheap airbrush job to me. And I just cant get used to it…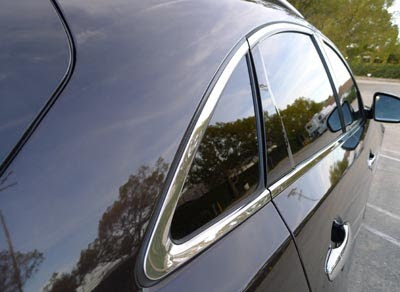 -THE DRIVE.
-Ride.
The ride is sporty. Which might not be for everyone. This is no Lexus ride.

But the car is as solid as a tank, and it's never uncomfortable. It fits with the sporty atittude of the FX.
-Steering.
The steering isn't light, there is quite an effort to it.

Which again, re-enforces the sporty nature of the car. It feels great to drive.
-Engine.
The big Nissan/Infiniti V6 is always a great engine.

But the amazing sound of the Infiniti version really makes it something special. Hard to describe the muted growl that comes alive when you push it.

But it does feel and sounds great, at all time.
It is rated at 16 City and 23 HWY.

I did get about 16 in the city, but managed about 27 on the FWY. Which is actually pretty good for over 300hp.

I am sure the 7 speed auto has something to do with it.
The transmission is smooth, but just like with other Infiniti models, it does need quite a quick to downshift.
The Infiniti FX 35 is pretty much the most fun you can have driving an SUV.

It's trunk isn't as roomy as others, but the sporty feel alone makes it such a pleasure to drive.
I also love the amazing view from the driver's seat.

It actually reminds me of an old British car somehow, with all these curves on the hood.
And the interior also has an old world feel to it. Especially in the dark brown color of my test car.

It kind of felt like an old British pub.

But with all the futuristic gadgets you can imagine.
The RWD FX 35 starts at about $42 600. My loaded model retails for a bit over $52 000.

Quite an expensive car.

The BMW X5 is about $5000 more, and looks like a shoe box next to the FX.
So, everything is relative….