Suzuki Kizashi questions?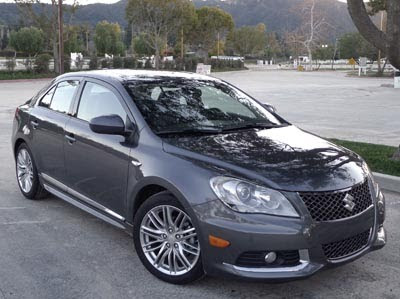 I get to keep the Suzuki sedan for a few more days.
So a review will be coming later. But meanwhile, I will answer any questions you might have about this pretty rare car.
By rare, I mean they only sold 583 units last october.
But, they recently came out with a few interesting commercials for the car, mostly comparing it to German sedans.
So, if you are curious about it, don't be afraid to ask your friend Vince.
I almost forgot to mention, so far, I am very impressed and I love it.