Tesla Model S Interior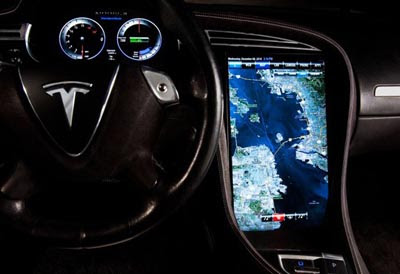 Tesla announced that its upcoming $57 000 Model S sedan will be using a giant 17 inch display.
As well as a 12.3 inch instrument cluster LCD. Similar to the one in the jaguar XJ.
From the picture, it looks like the 17 inch screen really does wonder for the navigation system.
More when (or if) the car goes into production in 2012…