2012 VW Jetta Hybrid
Last Updated: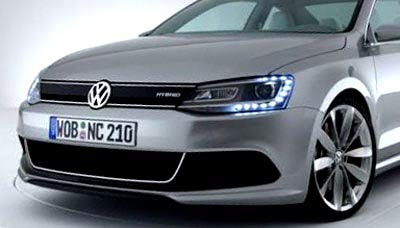 It's no secret the Jetta will be available with a hybrid powertrain next year.
There are now rumors it will use VW's 1.4 Liter turbo producing 150hp.
combined with an electric motor good for another 27hp.
They are also aiming at MPG numbers as good or even better than the Prius.
177hp and better mileage than a Prius sounds pretty good.
We'll see…