All new Honda Fit Shuttle
Last Updated: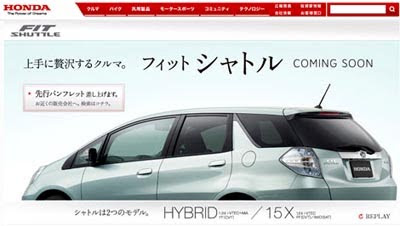 It is now official.
What looked like a bad photoshop illustration will be a real car after all…
It is basically a wagon version of the cute and already very roomy Honda Fit. Not sure who was asking for it.
Now it's a bit roomier, and uglier. Like an early 80's Japanese concept car ugly….