Audo A3 sedan concept
Last Updated: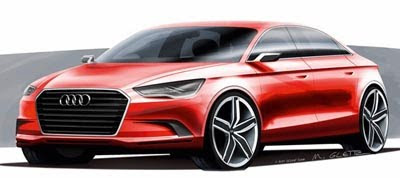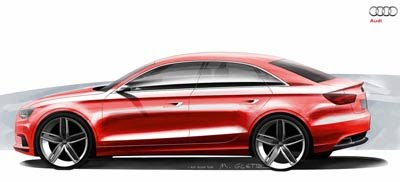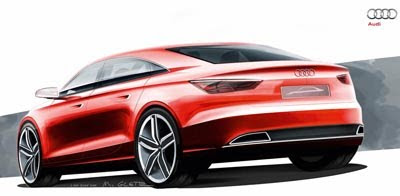 We've known for a while that the next generation A3 will be available as a hatchback as well as a new sedan version.
Audi will show us a concept version of the sedan at the Geneva Auto Show.
The concept will be powered by a turbo five cylinder engine with over 400hp.
Don't expect anything like that in the production model any time soon.
The design is what to be expected from Audi: more of the same. It just looks like a small A4.
At 175 inches long, it is just about an inch longer than a Fiesta sedan , and 5 inches shorter than a Mazda3 sedan.
Quite a small car.
Could be pretty interesting….