Infiniti M56 S test Drive.
Last Updated: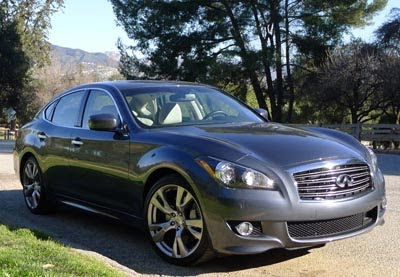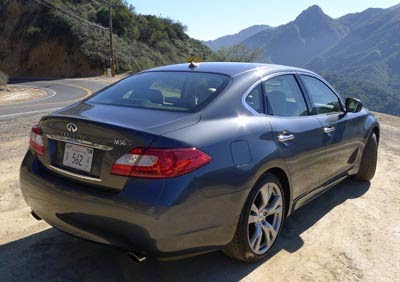 OUTSIDE
I think the new Infiniti M is one of these cars that some people hate. And others, maybe not love, but really like.
When I first saw pictures of it, I thought it had a melted look that wasn't very attractive.
But things are much better in person. At least for me.
I think the car is attractive, and quite impressive in person.
Especially with the 20 inch fitted to my test car.
It sure is a million times better looking than the new E class from Mercedes. And has more personality than the new A6.
But I sure like the new BMW 5 series's "quiet, modern yet expensive look".
A more subtle approach to luxury…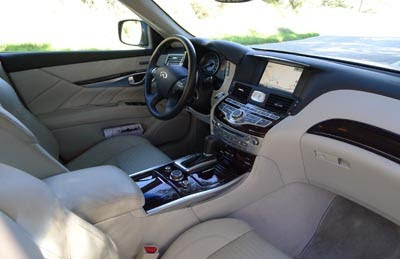 INSIDE
The interior of my test car did not have the weird an tacky airbrushed looking wood trim.
I guess it is only in the V6 version. Or the stunning dark wood trim I had was maybe part of the $2000 sport package.
Either way, the interior impressed me very much.
Everything feels ultra solid, And the attention to detail is amazing.
I have to say, this is one of the most impressive interior I have experienced.
Although there were still a few details missing.
Like an auto up feature for the windows. Which is weird at this pricepoint.
Or an adjustable center armrest. Another thing I would expect.
And the headrests don't adjust forward, they do in most European cars.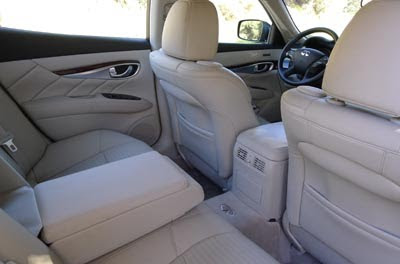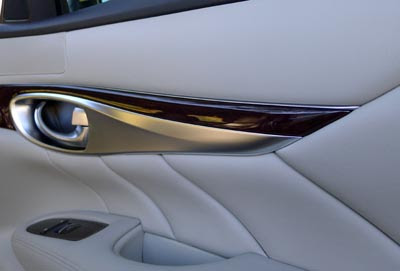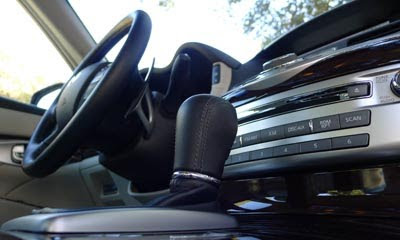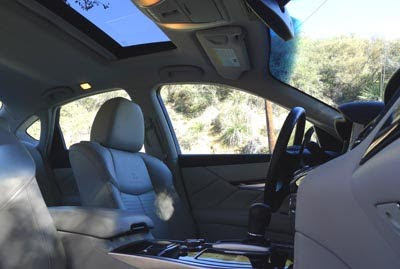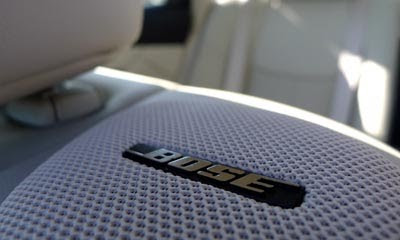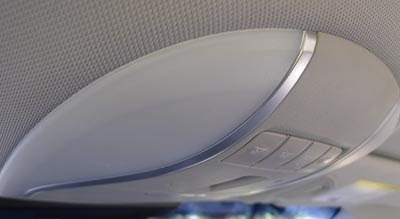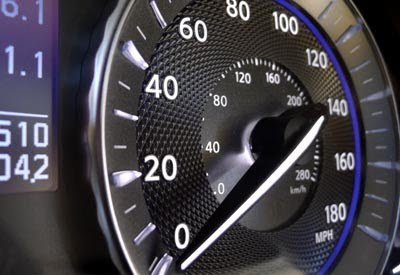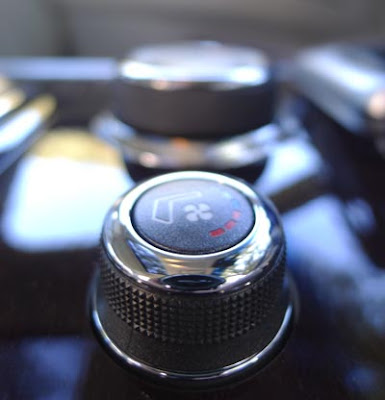 The stereo sounded great. Although I am still not sure it needs 16 speakers.
Everything you touch feels amazing. Every nob has a special texture.
The shapes whitin the doors match the design of the interior dome lights, etc…
It is quite a wonderful place to be….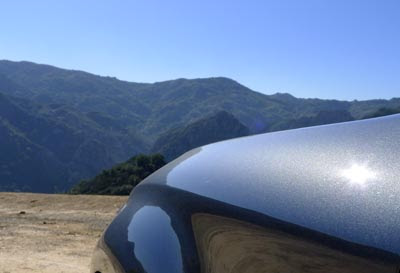 THE DRIVE
Ride
The ride is very stiff. Maybe too much for most.
Although the platform is very solid and there is never a rattle or a squeak, you feel everything. Every ripple and bumps.
I was fine with it.
I think most people spending close to $70 000 in a luxury sedan might want something a bit smoother.
Steering
Same thing for the steering.
It is quite firm. Which is great.
This is a car that gives you plenty of feedback when you drive.
Engine
This 5.6 Liter V8 produces an amazing 420hp.
And you feel them all the time.
It is really like driving a muscle car. Except you barely hear anything.
It felt like a quiet Camaro SS at some times.
Quite an amazing feeling.
It is rated at 16MPG in the City and 25 on the HWY.
I got about 14 in the city.
But the transmission has an "Eco" mode. Which in effect, zaps all power from the car. Turning it into a giant Prius .
But I did get 17MPG around town on the Eco mode.
Although I would never use it it this was my car.
There is just no power left, like if the car started in 3rd gear, and shifted to 7th right away…
But. I did use it on the freeway. Where it's OK to just cruise around at around the speed limit. And I did get a quite amazing 31MPG there.
So I think the Eco mode does has some value, and there is a benefit to it, at least on the freeway.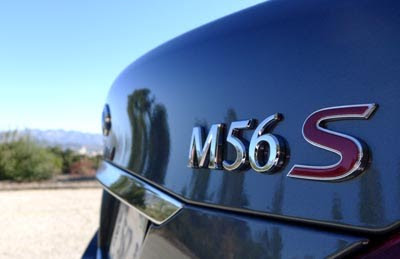 SO???
The Infiniti M56 is quite an amazing car.
But pricey.
It starts at $57 500, and my test model, including a few packages, was almost $68 000.
Which is in line with the V8 competition.
But the V6 version already has 330hp, which is plenty.
And should be much more attractive for most.
A hybrid version is coming soon as well. Getting more power than the V6, and rated at 24/32 MPG.
But if you want a luxury car that drives like a true muscle car. This is it….
Infiniti M56 S from Vince Burlapp on Vimeo.