2012 Chevrolet Colorado
Last Updated: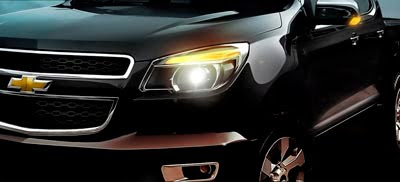 The forgotten child is getting a new skin next year.
GM will show an all new version of the "not so compact" pick up truck at the Bangkok Motor Show .
While Ford has already said the new Ranger won't make it to the US, we're still not 100% sure about what GM might do with the Colorado.
At least from this picture, it seems much more stylish than the current model.
Maybe $4 a gallon gas will bring this over here sooner than later…