2012 Chevrolet Malibu
Last Updated: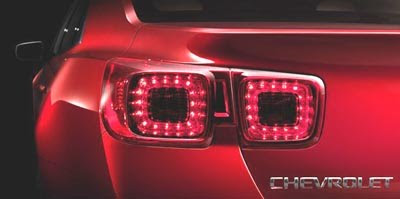 Finally an official look on the all new Chevrolet mid sized sedan.
Which will replace our current malibu in the US and Canada.
But also the Chevrolet Epica around the rest of the world.
And no more V6.
Engines will match the ones found in the Buick Regal.
So far, it seems to look good. I still really like the current design and think it still looks good and modern.
And the current model is still one of my favorite mid size choice.
Now there is tougher competition than 4 years ago, when the Malibu's adversaries were mostly the Honda Accord, Toyota Camry and Nissan Altima.
The Hyundai Sonata, Kia Optima and the Ford Fusion are now all very popular choices as well.