2012/13 Chevrolet Cruze wagon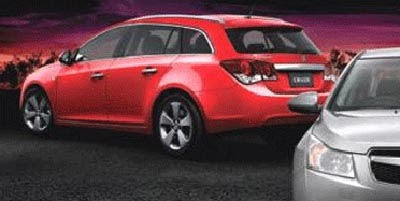 Not sure if this is an illustration or not. But this isn't the 1st time I hear about a wagon version for the Cruze.
Looks like Chevrolet is really trying to compete in the segment, already adding a 5 door hatchback.
But that's for Europe, where the Cruze isn't such a big hit.
They should offer every version over here in the US. And add a sporty coupe as well.