2013 Saab 9-3
Last Updated: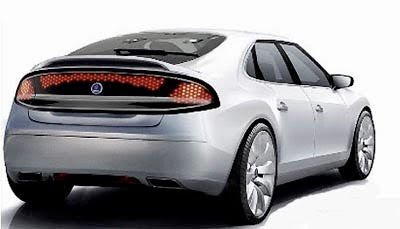 This illustration is clearly inspired by the recent Saab Phoenix concept.
The concept ended up looking like a weird puzzle. With people trying to figure out what piece of it would end up in a production car.
This picture is trying to include some of the Phoenix design elements.
Not sure if it works.
The car's butt seems like it is on fire.