2013 Toyota Corolla Hatchback/Auris
Last Updated:


The curent Auris is basically a hatchback version of the Corolla, for the European market.
With a much better interior than what were getting over here.
The next version is due in 2012 as a 2013 Model.
And this time, we might also be getting the hatchback version in the US.
Which will allow Toyota to better compete with the new Focus, Elantra etc…
A hybrid version will be offered in Europe. Not sure if it will make it over here.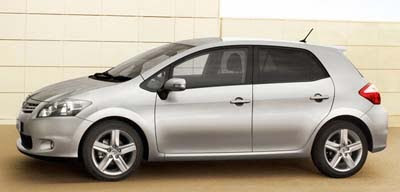 This is the current Auris for the European market.
As you can see, it still looks 1000 times better than out Corolla.