"All Diesel" for the new Mazda BT-50 Pick up truck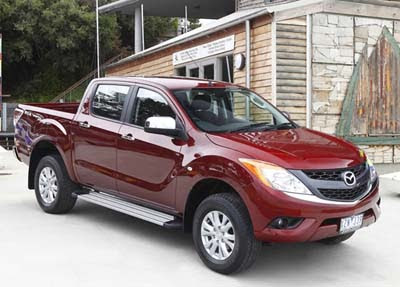 It is based on the new Ford Ranger, but has it's own design and interior.
And it will be available with a choice of 2 engines. Both Diesels.
The smaller one is a 2.2 Liter unit with 110hp. Replacing the current less powerful 2.5 Liter.
The big news seems to be the all new 3.2 Liter 5 cylinder with 147hp. Replacing a 3.0 Liter unit.
But, just like the new Ranger, the BT-50 will not be sold in the US.
It is for overseas where it will compete with the all new Colorado from GM, as well as the VW Amarok.
And, yes, the new Ranger…
I really think there could be a market in the US for an efficient Diesel only compact truck. It doesn't look that small, and torque is abundant.
It might not be for everyone, but it doesn't need to be.
Most Mazdas aren't anyway…