BMW X1 VS.Brilliance A3
Last Updated: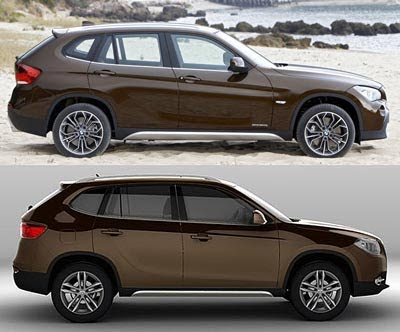 At first I thought the new Chinese SUV could just be a rebadged X1.
Which could make some sense, since Brilliance is scheduled to manufacture the X1 for BMW in 2012. And they already build the 3 and 5 series for the Chinese market.
But no…
If you look at the 2 cars, the BMW being on top, they are quite different.
Look at where the door handles are, the space between the front wheel and the front door etc…
Not the same car…
Just a close copy, design and built with 0% shame involved…