Mazda2 Test Drive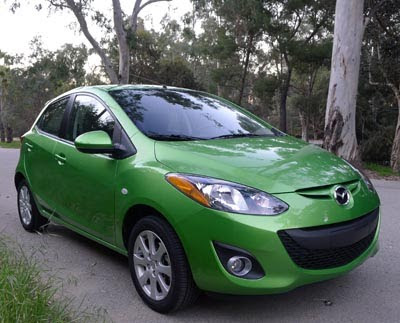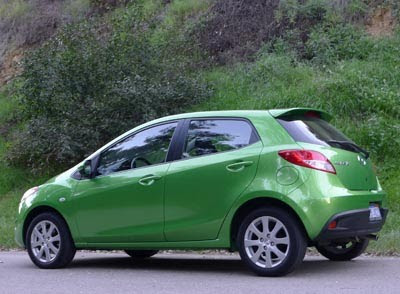 -THE LOOK.
I personally think the Mazda2 is a really nice looking car.
It is a simpler design than the larger Mazda3, and doesn't seem to be as controversial.
The green color of my test car was pretty obnoxious. And I usually do like green, just.. Not that green.
Unfortunately, being a low end car for Mazda, they only offer 6 colors.
And the interior is black, no matter what.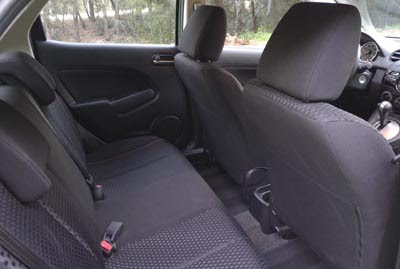 The interior is very well laid out and put together.
The doors feel solid when you close them.
It is roomy front and back. Actually at least as roomy in the back than the larger Mazda3.
My car was the Touring version, which includes an upgraded 6 speaker stereo that sounded really good.
It has an iPod jack, but no USB.
I really recommend the Touring over the base model. It includes a better looking cloth interior, the better sound system and alloy wheels. As well as a leather steering wheel with radio controls.
But don't look for leather, navigation or even a sunroof.
None of these are available in the US.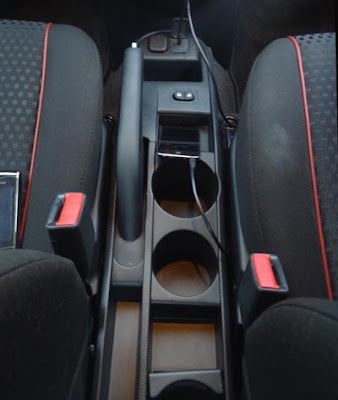 One thing that bugged me was the lack of armrest. Especially on an automatic car.
Plus, everything you leave in the console is exposed. Which means every time you leave the car, you'll have to shove stuff into the glove compartment, or take it with you.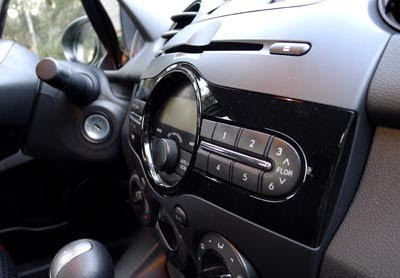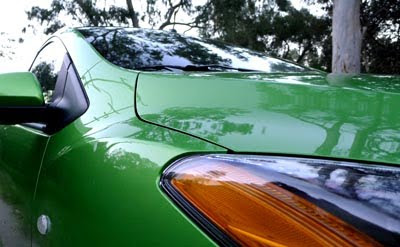 -THE DRIVE.
.Ride.
The ride is very firm.
I call it sporty, some could describe is as uncomfortable.
It's a matter of taste.
No matter what, it is never too rough.
.Steering.
It is also pretty firm, with a good feel. Which is a big part of how fun to drive the car is .
The cars feels great to drive at any speed.
.Engine.
The little 1.5 Liter produces "only" 100hp, but it does feel pretty peppy. Especially around town where there is really no lack of power.
Even with the 4 speed auto which does a good job of keeping up with traffic.
It is not the smoothest but it is just fine.
You hear it when you push it, but it doesn't sound bad.
You do need to push it to pass on the freeway, as the 4 speed auto is sometime reluctant to downshift.
It is rated at 27 City and 33 HWY.
I had to problem getting 30 in the city and even 40 on the freeway.
I think a 5 or 6 speed auto would go a long way to get even better mileage.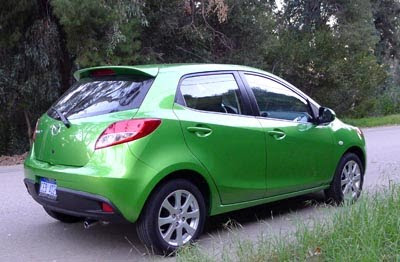 -SO???
I really liked the Mazda2. Just like pretty much anyone else who has written about it, it seems.
I will really try to test drive the 5 speed manual version (which somehow isn't available right now in the local press fleet…)
Which should be even more fun.
But I wouldn't dismiss the automatic. It is still a very nice and easy car to drive.
There isn't that much competition yet in the US in this market. Besides the Versa.
But it will change, very soon.
Cars like the Nissan March, new Kia Rio, Accent etc… are coming .
Still, the Mazda2 offers a sporty and attractive option.
And, unlike a Versa, it is fun to drive as well as good looking.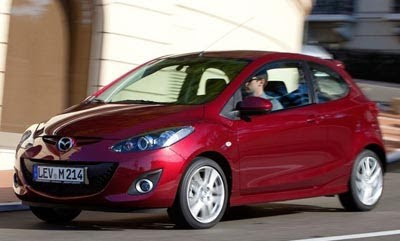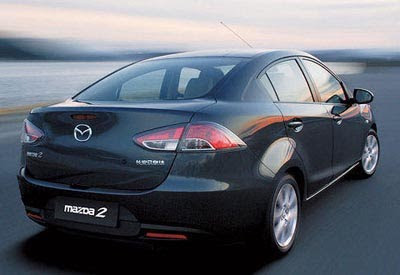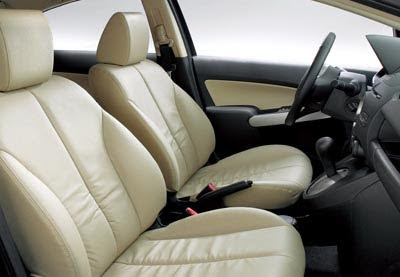 Here are some of the versions we don't get in the US.
Like a 3 door version.
Or a sedan, which seems to look much better than the Fiesta sedan.
And the leather option.