New Renault 5 coming up??
Last Updated: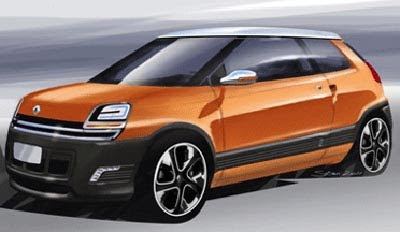 This is the latest rumor.
Renault would use the next Clio platform to create a retro design inspired by the original Renault 5 from the 70's.
The original, 1st generation model was produced from 1972 to 1985.
And was sold in the US as the "LeCar" from 1976 to 1983.
Of course, this time around, there won't be a US LeCar anymore…
In Europe, it would compete with small premium retro cars like the Mini and Beetle. But also the Audi A1, Citroen DS3 and Alfa Mito.
Maybe I'm just getting old, but I don't see the 70's cars as retro enough. The Mini and Beetle's ancestors are much older.
We'll see….