Tesla Model S price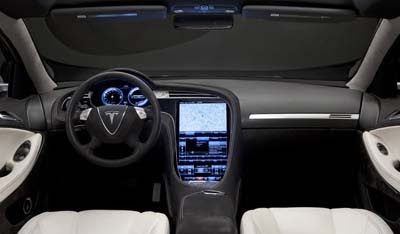 It will start at $57 000 when it becomes available in about a year from now.
Although the price does not include the $7500 tax credit, it also does not include the 300 miles battery.
You only get 160 miles out of the base model.
To get the 300 miles version, you'll have to get the "Signature Series" model (sounds like an old Lincoln from the 70's) for $77 000
There is an "in-between" model for $67 000 with a 230 miles range.
So basically, it's about $10 000 each time you add about 70 miles to the battery range. Quite a lot of money.
It kind of reminds me of Apple products, where you pay more for the 32gig iPod than the basic 8 gig one.
The first year will only see production of the top of the range model.
And this will be only 5000 units for the 1st year.
They expect to produce 20 000 units every year after 2012.