VW Bulli Concept approved for production
Last Updated: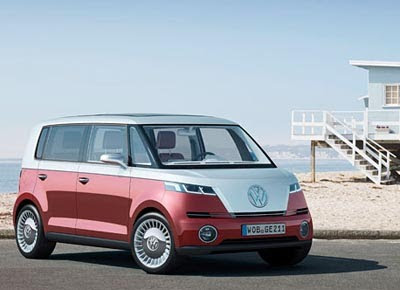 This seems to be the latest rumor, at least.
We don't know what it would be based on, yet. At first glance, it looks like a minivan version of the up.
But I have another theory.
I think it will use the new Jetta platform. Which is also the base for the new Passat and 2012 Beetle.
As a matter of fact, even the wheels on the Bulli look like the one I saw on the 2012 Beetle last year.
It would make a lot of sense. The platform is engineered to be relatively inexpensive for VW to produce.
And they could add it to their Mexican facility.
So in a couple of years, I might actually be able to drive up to Malibu, and tale the same picture with a production model.