2013 Chevrolet Malibu Eco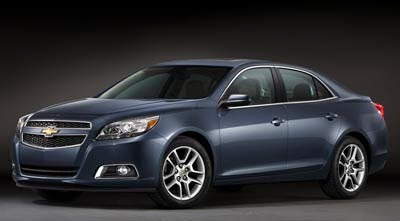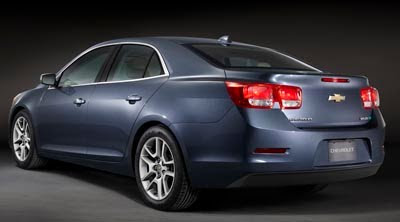 Just like with the Cruze, the new Malibu will be available as a new "Eco" model.It will be rated at 26 City and a quite amazing 38 highway.
It uses GM's eAssist system.
Here is more from GM:
– First Chevrolet with new fuel-saving eAssist™ technology
– Estimated fuel economy of 26 city / 38 highway
– Uses own energy to recharge the battery and doesn't use gas when stopped
– New exterior shape and features such as active grille shutters to enhance fuel economy
– As many as 550 miles of driving range between fill-ups
The Malibu ECO is a smart choice for customers who want excellent fuel economy without the price premium of popular hybrid sedans," said Rick Scheidt, vice president of Chevrolet marketing. "The Malibu ECO's 38-mpg highway estimate is comparable with those hybrids.
Malibu's eAssist system uses a state-of-the-art lithium-ion battery and an electric motor-generator to enable regenerative braking electric assist and start-stop functionality. It is efficiently sized, weighing only 65 pounds (29 kg).