2013 Chevrolet Malibu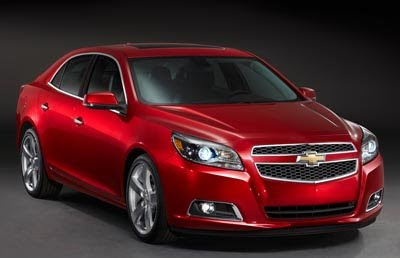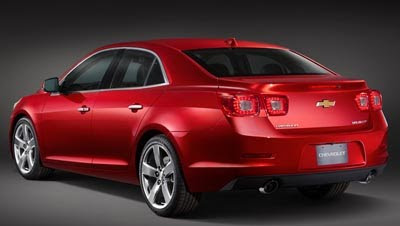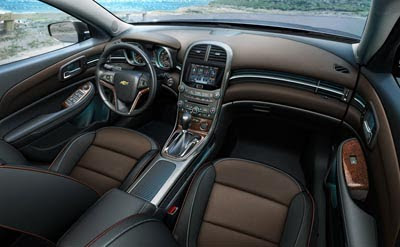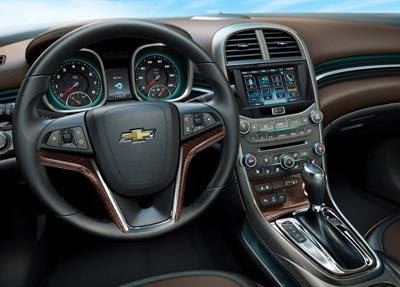 After all this time, we finally get to see the whole thing.
Looking pretty nice, but I still like the design of the current car better. Like I said before.
The interior does seem much more upscale and modern. Although I am never a fan of wood trim, and these pictures show too much of it.
Maybe other versions (This seems like the LTZ) do without the cheezy stuff.
This looks ready to compete with the best.
But new Accord and especially Camry are around the corner.
Here are some of the official words from GM:
"All-new exterior designed to stand out around the world
All-new, dual-cockpit interior with more room, more quietness, more premium materials and content, and greater craftsmanship
All-new, fuel-efficient, 2.5L four-cylinder Ecotec engine with next-generation six-speed automatic powertrain
All-new ride and handling package engineered for best-in-class performance
An all-new Ecotec 2.5L dual overhead cam, four-cylinder engine with direct injection leads Malibu's engine lineup in North America. It is expected to be one of the most efficient of its size in the market. New features include enhanced authority continuously variable valve timing, variable-displacement oil pump and electronic thermostat that save fuel, while delivering V-6-like performance. It is estimated the engine will be SAE-certified at more than 190 horsepower (141 kW) and 180 lb.-ft. of torque (245 Nm). The new engine has noise-reducing features such as a cast exhaust manifold, steel crank, low-noise timing chain and direct mount accessories that contribute to a quiet-cabin experience."