Cadillac CTS-V Wagon test drive .
Last Updated:
I always thought the CTS was a good looking car. Although I still think the previous generation was much more of a breakthrough than the current sedan.
The wagon looks even better. So much, that, in my opinion, it makes the rest of the car a little old.
The front end is just not as modern as the rear of the car.
And from the back, it almost looks futuristic.
I think the V.s revised front is actually worse than the base car.
The new grille is fine, but the whole new bumper has too many shapes and lines.
It's a bit of a mess. Especially when compared to the rest of the design.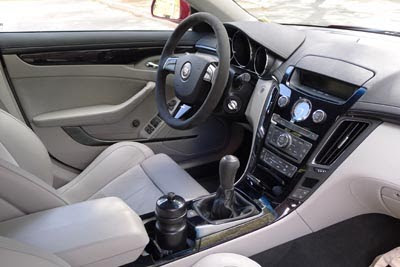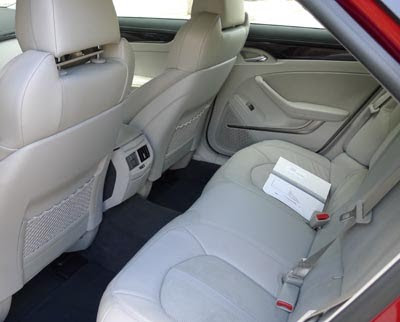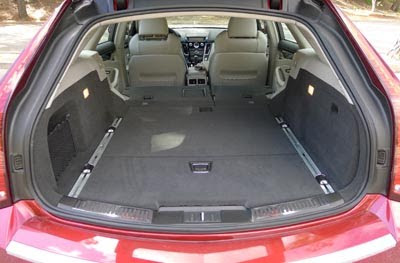 -INSIDE.
The interior is familiar to those of us who have been driving the CTS before.
My test car had the Recaro seats. Similar to the ones in the V6 sedan I had driven a few weeks ago.
And even in the $62 000 CTS-V, they are still a $$3400 option (!)
I really think they should be standard equipment in the V.
Like I said before, they do feel great, but I'm not sure they feel $3400 great…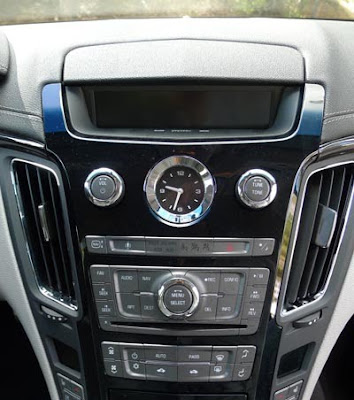 As you can see, the painted silver finish on the console is replaced by a much nicer looking "piano black" finish.
This also should be on other models.
And the wood grain is also much darker.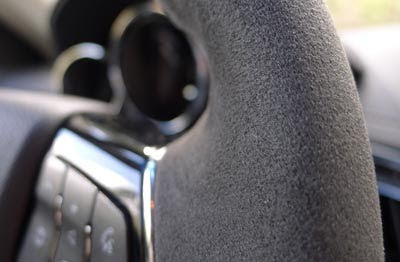 The "Suede steering wheel and shifter" is a $300 option.
It does feel great. But I am not sure if it holds up as well as leather over time.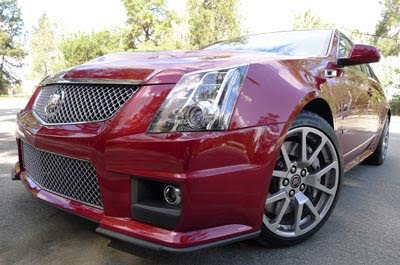 -THE DRIVE.
-Ride.
The CTS V comes with "magnetic ride control".
In the regular position, it is quite amazing. The sport setting firms things up a bit too much.
But the regular setting provides a perfect balance between great handling and excellent ride.
It is sporty, yet always comfortable. The whole car has a heavy, reassuring and expensive feel to it.
It makes cars like the Infiniti G series feel lightweight and a bit cheap.
And it is much more comfortable than the M56.
-Steering.
Steering feels really good and is very accurate.
But it felt a little light at first.
It could be a bit firmer.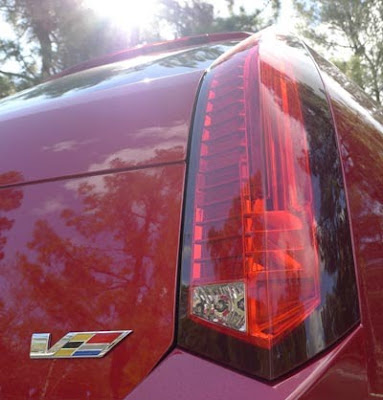 -ENGINE.
This is the main part of the CTS-V.
A 6.2 liter supercharged V8 with 556hp. Which makes it one of the most powerful production cars available.
And it is pretty amazing.
It sounds fantastic at any speed. Like a very refined muscle car.
It is not as quiet as the Infiniti M56 I drove a few weeks ago.
But at the same time, it didn't feel as quick as the Infiniti.
Sure, there is never any doubt you're driving a very powerful car.
The M56 had "only" 420hp. But was also 370 pounds lighter.
Maybe that's the answer…
One thing I expected, was terrible mileage, and I wasn't disappointed.
The official numbers are 14City/19Hwy.
During a whole week of driving, I could only get between 10 and 11MPG in the city.
But I did achieve 18 to 20 in the freeway.
Both numbers are terrible. Especially compared to 14 City and almost 30 Hwy for the M56. (In the available "eco" mode)
But boy, is it fun to drive. Especially with the 6 speed manual.
Shifts are always crisp and accurate.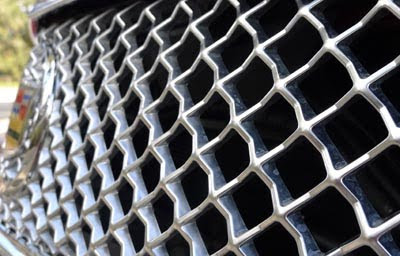 One thing I have to mention, is that the CTS-V is one of these cars that comes with an Electronic Parking Brake system.
Which is usually fine. Unless you drive a stick shift.
Then, it positivelly sucks!
Not to be able to use the parking brake while parking on a hill is not a fun experience. Since the system disengages as soon as you use the accelerator.
It is really bad.


-SO???
Of course I would recomand the CTS-V wagon.
It is one of these cars that put a smile on my face every single time I drove it.
But back in the real world, I have to admit it makes little sense to drive around in 2011 with a car that only gets 10MPG .
There are more modern ways to provide fun to drive entertainment.
It is an old fashion car, where more power is the answer to everything. At any cost.
This could be the last of its kind. I'm really not sure that GM will be using such a thirsty set up in the next generation.
But for now, this is really a very rare car. Almost nobody else offers a manual with such a powerful wagon.
For those who can afford to buy that much gas at $4.50 a gallon (Premium required), knock yourselves out!