Infiniti JX
Last Updated: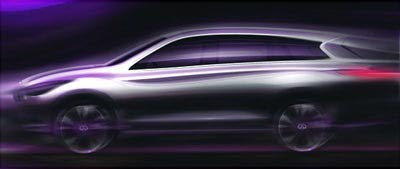 Infiniti is basically getting ready to compete with the Audi Q7.
This all new Crossover will be able to seat 7.
Not sure yet what it is based on ( A good bet is the G sedan, like most of their cars).
But it might come with engines ranging from 2.0 Liters to 3.0 Liters.
(From names they have already trademarked earlier).
Which means, it wouldn't be that large.
We'll see a concept version within days, and the production model this fall.