Interesting 2012 Beetle wheel designs
Last Updated: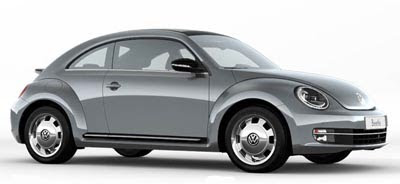 The 17 inch "Circle" and 18 inch "Disc" design both bring a bit of a retro touch to the redesigned Beetle.
(especially the smaller Circle ones)
Interesting choices for those who truly want to drive a car that reminds them of the original model.
I saw the Disc models on the convertible I saw last year, and they really look quite original, with the center part being chrome.