Mitsubishi Lancer ES test drive .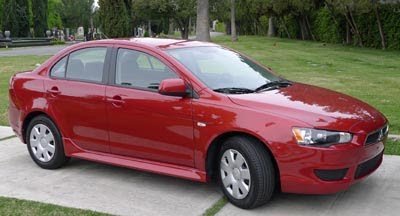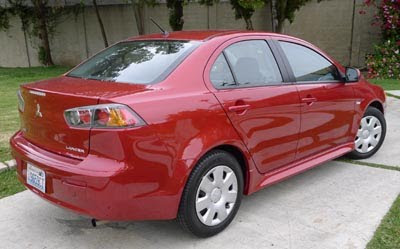 -THE LOOK.
The current Lancer is a few years old, but still manages to look just fine.
Although that might change soon with recent designs like the new Focus and Elantra.
But it is still much nicer looking than a Corolla.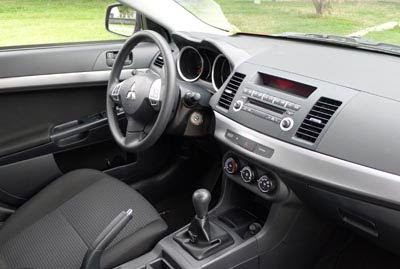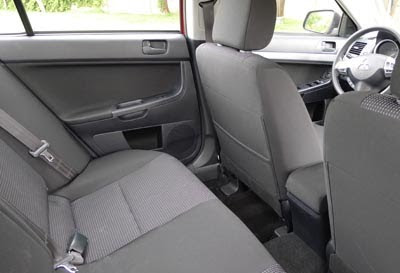 -THE INTERIOR.
The interior design is OK, nothing special. It's not ugly or anything.
Just rather boring.
But everything you touch feels cheap. Panels, switches, everything has a bargain basement feel to it.
More so than the basic 2012 VW Jetta, which has been criticized a lot for "feeling cheap".
The base stereo sounds fine. Seats are OK.
Nothing is really, really bad. But nothing is more than OK…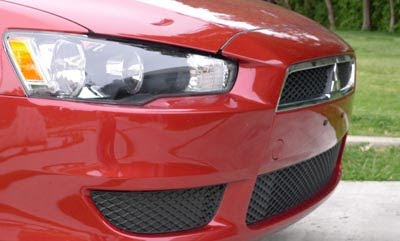 -THE DRIVE.
-Ride.
The ride is one of the best aspect of the Lancer. It is always very comfortable and smooth.
Although not as smooth as the new Jetta. And without the solid feel of the VW.
-Engine
The engine does remind me of the base 2.0 Liter in the new Jetta.
Super quiet at idle, but rough, noisy and slow when you push it.
It is rated at 148hp, but most of them are on a permanent hiatus.
And the whole thing doesn't ever feel more powerful than the 115 VW engine.
It is rated at 24 City and 33HWY which pretty much matches what I got.
My test car was equipped with the standard 5 speed manual. Which felt rather mushy and unexciting.
And not much fun to drive. The clutch was even hard to engage at times.
-SO???
The Mitsubishi Lancer ES is a hard car to recommend.
It just doesn't do anything really well. Everything is just OK.
One of the worse aspect is how cheap it feels. Even the doors are the cheapest sounding I've experienced in a long time.
The whole thing reminds you of inexpensive cars from the 80's.
Pretty much every other car in the segment is a better choice.
Even smaller cars like the Mazda2.
No wonder Mitsubishi is having a hard time these days. They just need better cars.