2012 Mercedes ML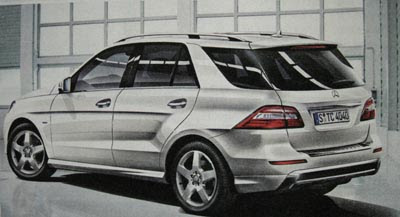 Looking like an SUV version of the boxy E Class.
Sure, it does look a bit better than the GLK, but that's not saying much.
The current model still looks good, and better than this.
We'll see when they release actual pictures, but the one above does seem to match every spy shot I have seen of the car….