2012 Mercedes S Class
Last Updated: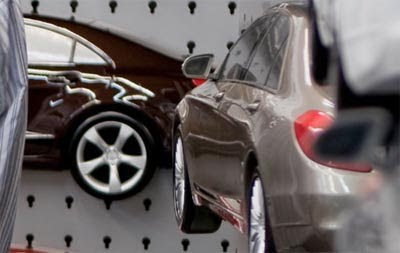 I am really not a fan of Mercedes's recent block designs, but it seems to be getting better.
The CLS doesn't look as horrible and plain as the E Class. And from what we can see here, the next S Class will also be much better looking than the E Class.
I always liked the design of the current S Class. Inside and out. The interior is one of the most luxurious around.
Let's hope they keep it that way, instead of following the generic squared off E Class interior.
We'll see…