2012 Toyota Camry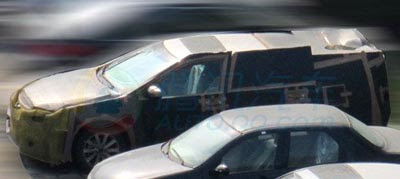 Hidden behind one of the weirdest camouflage I have ever seen.
Don't expect anything drastic though. I really don't think the new Camry will try to push the envelope like the recent Kia and Hyundai models.
They are, instead, focusing on keeping the hundreds of thousands who keep buying Camrys year after year.
Competing more with the 2012 Malibu.
No matter what people say about it, the Camry is still a big hit for Toyota. So no big surprises for the next one.