All new 2012 VW Passat Prices
Last Updated: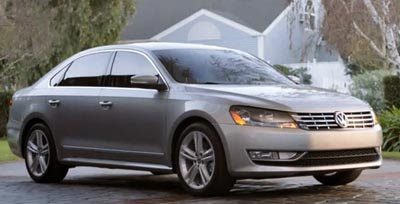 The all new model will now start at $19 995. (Plus destination).
Which, for the first time, provides VW with a real competitor to the Accord/Camry crowd in the US.
This was achieved by turning the Passat in a big Jetta. The "real" Passat is still available in Europe.
The one we are now getting here is based on a stretched Jetta platform.
The base price includes the 2.5 Liter engine with a manual transmission.
A loaded 2.5 SEL starts at $30 665.
The TDI Diesel starts at $26 765. Or $32 965 for the SEL TDI. Which is a bit over $2000 more than the non diesel.
The top of the line VR6 SEL will be priced at $33 720.
For exemple, a loaded XLE Camry 2.5L is about $30 000. So the Passat is now competitive, at least in price.
I will be reporting on how it drives as soons as I get one for a week.