Buick Verano
Last Updated: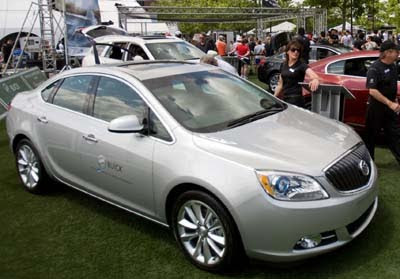 Just a new picture of the all new small Opel Astra based small Buick. Outside. (From a recent event in Baltimore)
It might actually look pretty good in real life.
I saw a few Astras last time I was in Europe, and they do look really good. So an "Astra with a trunck" could still be an attractive car.
We'll see…