Fiat 500 quick drive
Last Updated: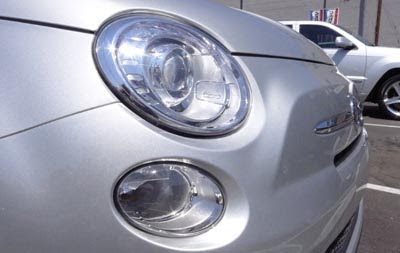 Just went to drive the new Fiat 500 for a little bit a few days ago.
This was not one of the fleet cars that I get to try for a week. But rather a quick trip to the Los Angeles Fiat dealer with a friend of mine.
We were both very curious about the new 500. I had seen so many on the road in Europe. It was weird and fun to see it in L.A.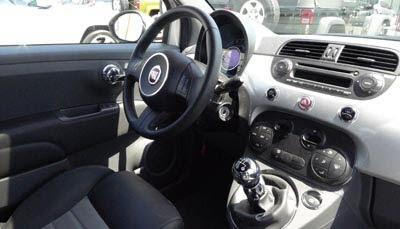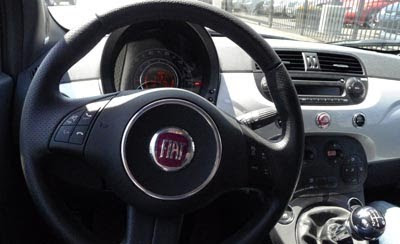 The one I drove was the Sport model with a 6 speed manual.
The interior is roomy and fun. You seat higher than in the Mini. And it doesn't feel as big as the New Beetle (just because it isn't..)
Everything feels pretty solid, except the super cheap turn signal lever.
When you start the car, the engine feels smooth and pretty quiet.
And it stays very smooth when you drive and push it a bit. Much, much smoother than the Mini's engine.
But with only about 100hp, it does feel a bit slower.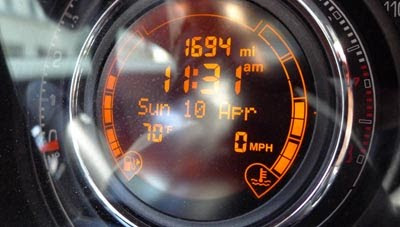 The stick shift was very smooth and easy. Maybe a bit too much. The clutch was very soft, which might be great for most people.
But I was expecting maybe a bit more feel to it. Especially in the Sport model.
The steering is also pretty light, nothing like the super sporty feel of the Mini. But it is accurate, and actually very pleasant.
The ride is firm. Sportier than the rest of the car.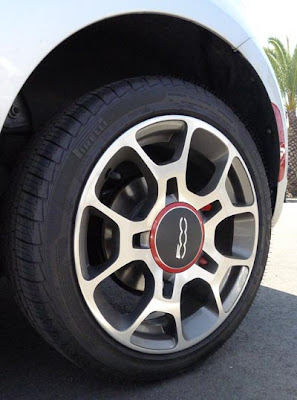 I would really recomend test driving the new 500 for anyone looking for a really cool small car.
It looks great, is easy and fun to drive, and starts at a lower price than the Mini or Beetle.
I just wish they offered the 6 speed manual on the more luxurious "Lounge" model.
The Lounge offers some amazing equipment and color combinations not available in the other models.
The Fiat 500 is a refreshing and welcome addition to our American roads.