Mazda kills the Mazda6.
Last Updated: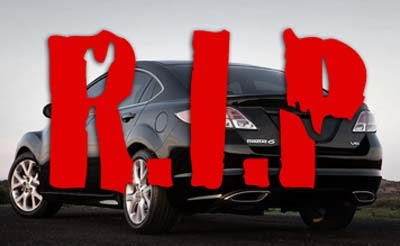 The Japanese newspaper Nikkan Kogyo reports that Mazda is planning to stop production of the mazda6 sedan in the US.
The US version of the Mazda6 is produced at the Flat Rick plant in Michigan. A joint venture with Ford.
Mazda had planned to produced 100 000 units of the mid sized sedan a year.
They only made a bit over 45 000 last year….
So it now looks like the Mazda3 will be their largest sedan offered in the US for a while.
Unless they bring over the Euro version, which is unlikely.
They are also rumored to be considering a less costly plan in Mexico. Pretty much like everyone else….
Sad to see the Mazda6 go. I had the chance to test drive a couple of versions and found them both very good cars.
Better than some other choices out there.
It is sad that Mazda couldn't find a way to market this good of a car correctly…