2012 Hyundai Elantra Coupe.
Last Updated: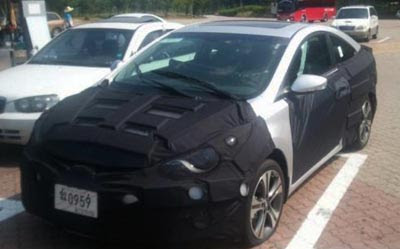 Another picture of the upcoming competition to the Civic coupe.
And that's pretty much it so far.
There is no Cruze coupe, or Focus coupe, or Jetta coupe, so far.
So Hyundai might be getting a big slice of the compact coupe market when this car comes out.