2012 Mini Coupe Prices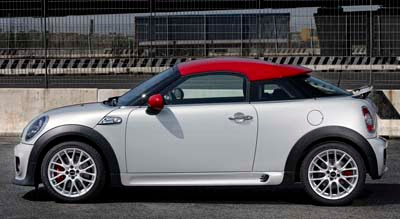 It will start at $22 000 for the Cooper Coupe with 121hp.
The Cooper S goes for $25 300 and the 208 hp John Cooper Works will cost $31 900.
This seems to be about $700 more than the regular hatchback.
But also means that the convertible version might start at around $27 000. Or about $3000 more than a more powerful, and RWD Mazda Miata.